One of the most unfortunate trends in modern filmmaking is the casting of big name celebrities who have little understanding of developmental disabilities to portray individuals with intellectual or developmental disabilities. Their portrayals are often little more than stereotypes and caricatures.
In the 1970's, Sprout Films was created to address this. Their catalog of films made by, for and about people with disabilities is unmatched. Their touring film festival has reached thousands of people in many countries. Their mission "to make the invisible visible" is achieved through a wide variety of films on a huge variety of topics.
The Washington state stop for the 2015 Film Festival tour will be 7:00 pm on May 16th at Hoquiam's 7th Street Theater. The event is being sponsored by People First of Grays Harbor and The Arc of Grays Harbor with major sponsorship of The Arc of Washington, Vaughan Company, Timberland Bank, Harbor Hydraulics and West Satsop Boatworks We're tremendously excited, we'll keep you posted as plans come together.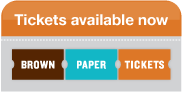 In keeping with our philosophy of intentional inclusion, we are partnering with a variety of community based organizations. We're very excited to work with GH County Public Health and their community garden program.  The local program is modeled upon one successfully implemented in Olympia called GRuB.
Looking to start up a garden? The Grubb institute may be just what you are looking for.  The organization is located in Olympia Washington.  They are currently working with the community and youth of Mason County/ Grays Harbor to promote a better way of life through gardening.  
Grubbs Mission statement
We inspire positive personal and community change by bringing people together around food and agriculture.

We partner with youth and people with low-incomes to create empowering individual & community food solutions.

We offer tools & trainings to help build a just & sustainable food system.
Grubb offers assistance to individuals, families, and non-profit organization who would like to start a garden. Grubb provides help with soil preparation, tools, and seeds to start a garden.  They provide a sliding fee scale for those who are interested and have a low income.  Their goal is to help the community learn the importance of nutritional value fresh produce provides and a chance to gain a new hobby. It gives challenged youth an outlet to stay involved in the community in a positive manner. Grubb has employment opportunities for those who may be interested. For more information contact:
 Grubb 
2016 Elliott Ave NW
Olympia, WA 98502 
(360) 753-5522
This email address is being protected from spambots. You need JavaScript enabled to view it.